Your Partner in Comprehensive
Institutional Excellence
EMPOWER | ELEVATE | EXCEL
Unleash Your Institution's Potential with Campus 365
See the impact View case studies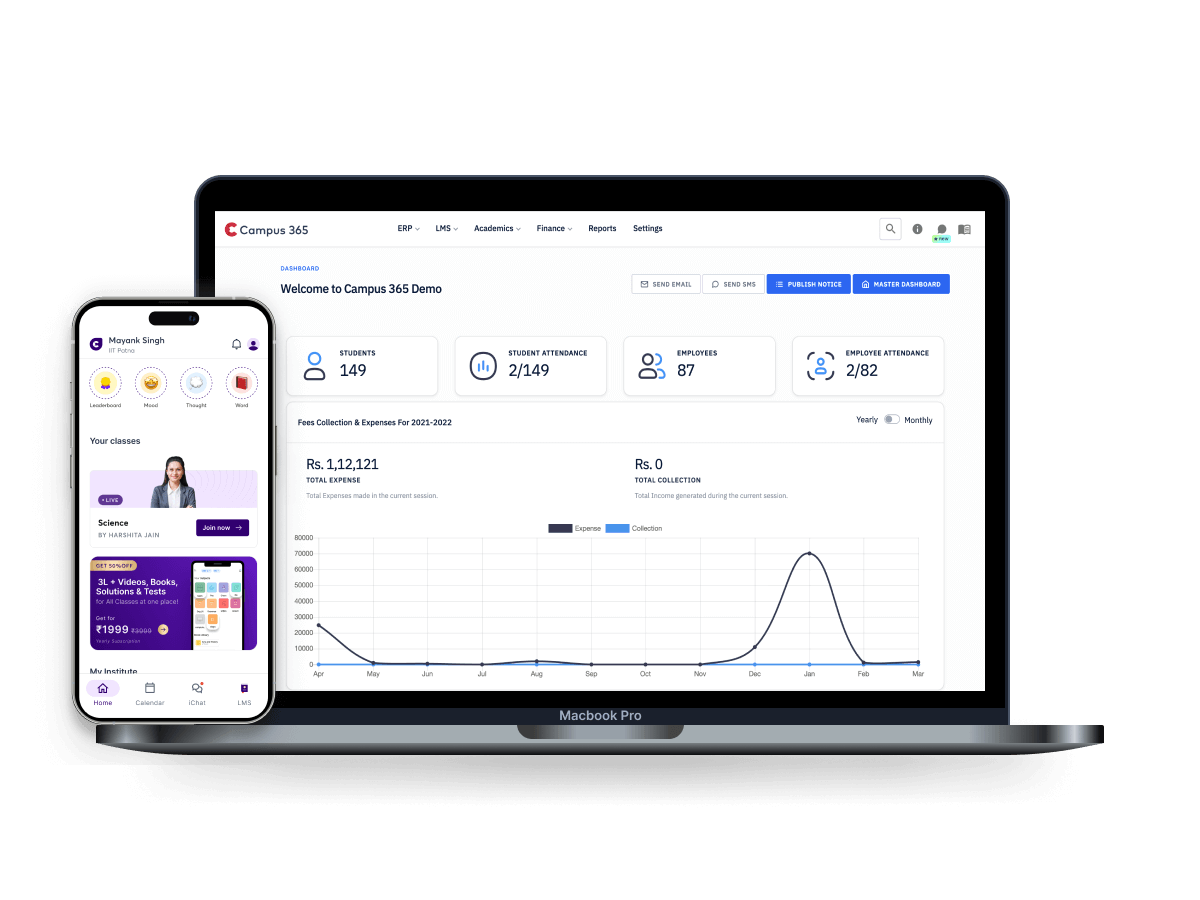 Trusted by more than 2,000 institutes in 20+ countries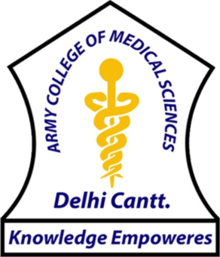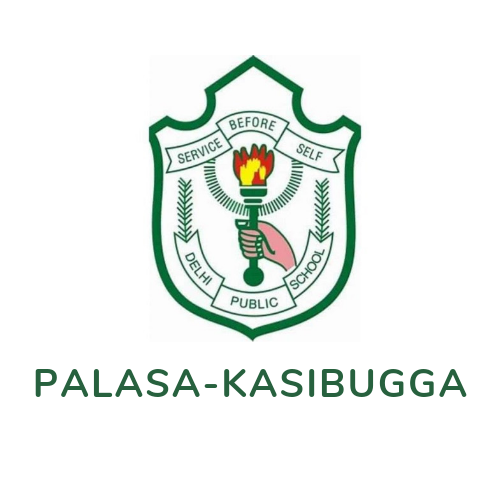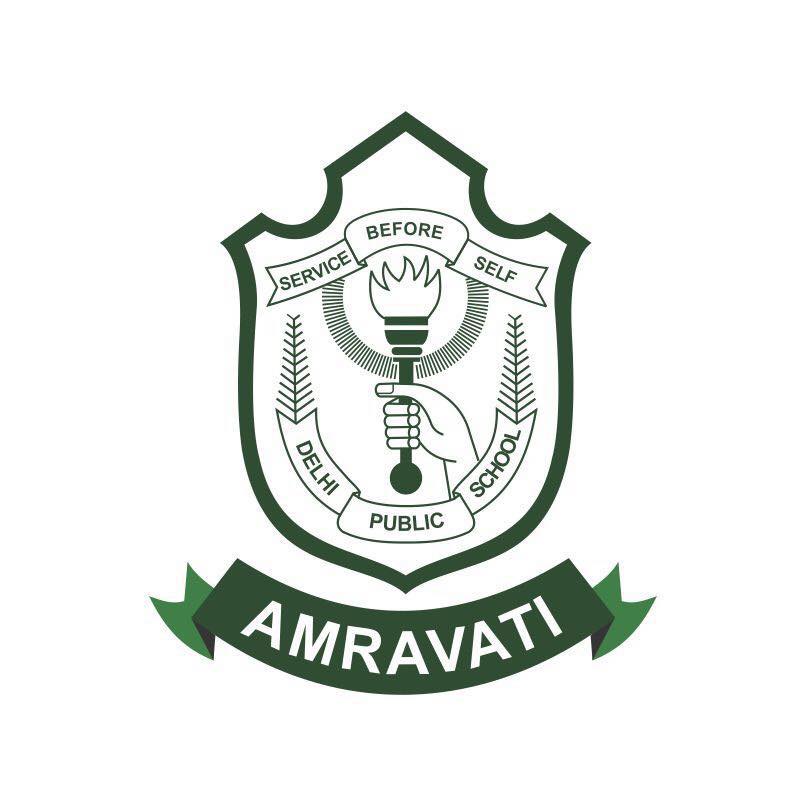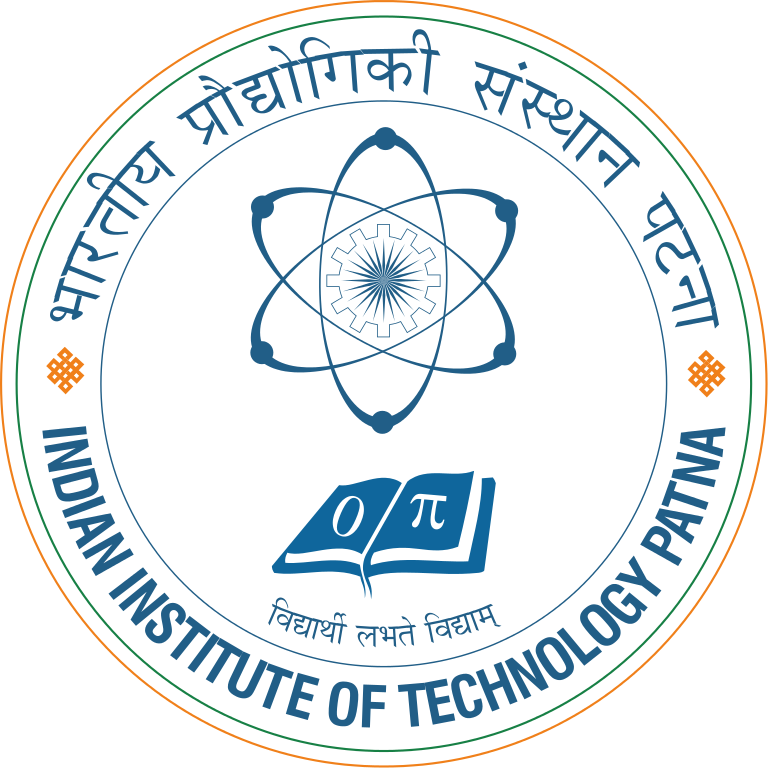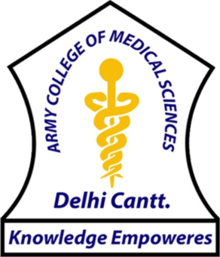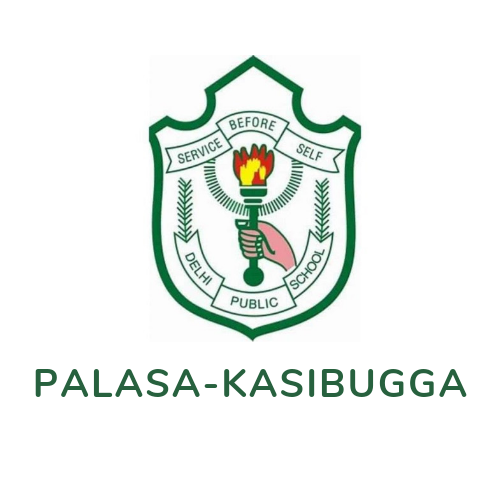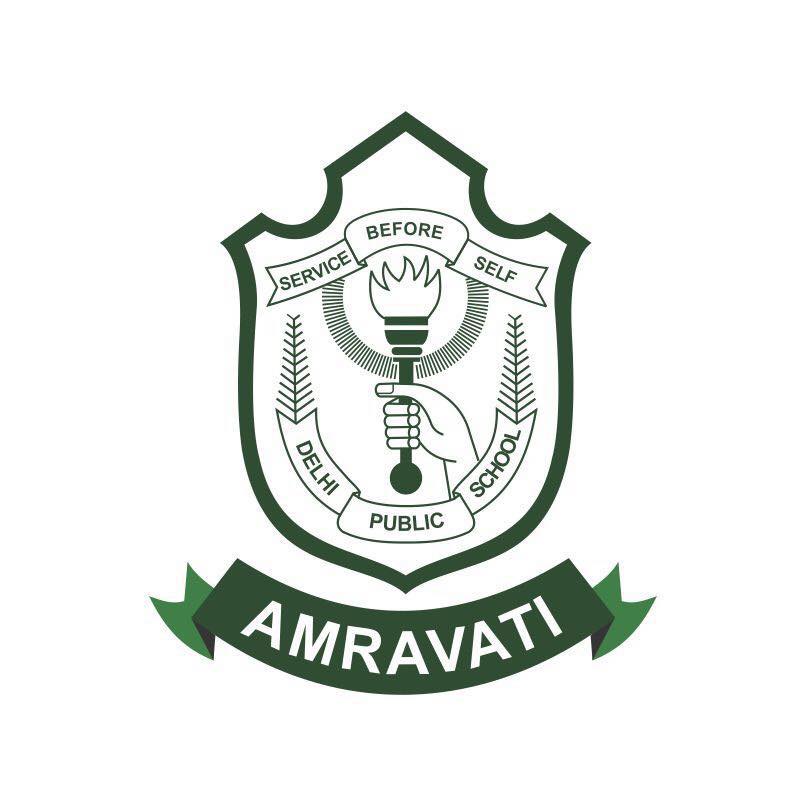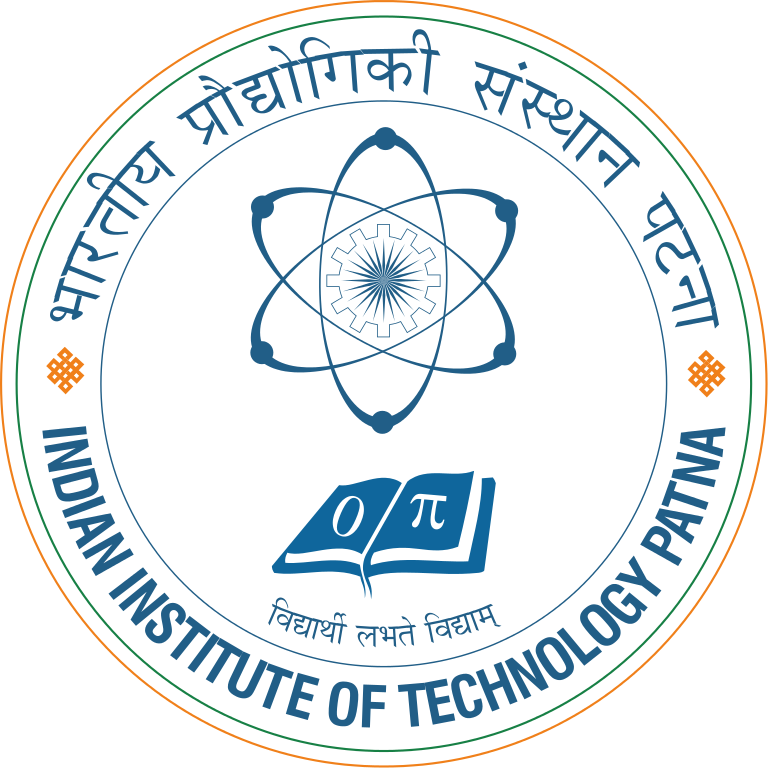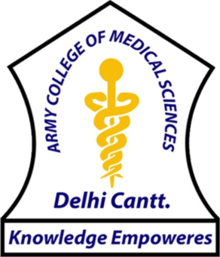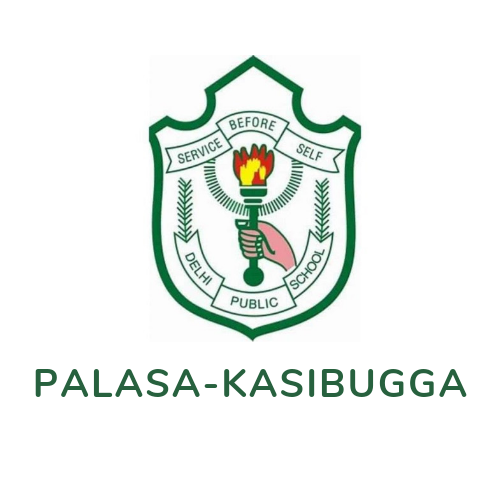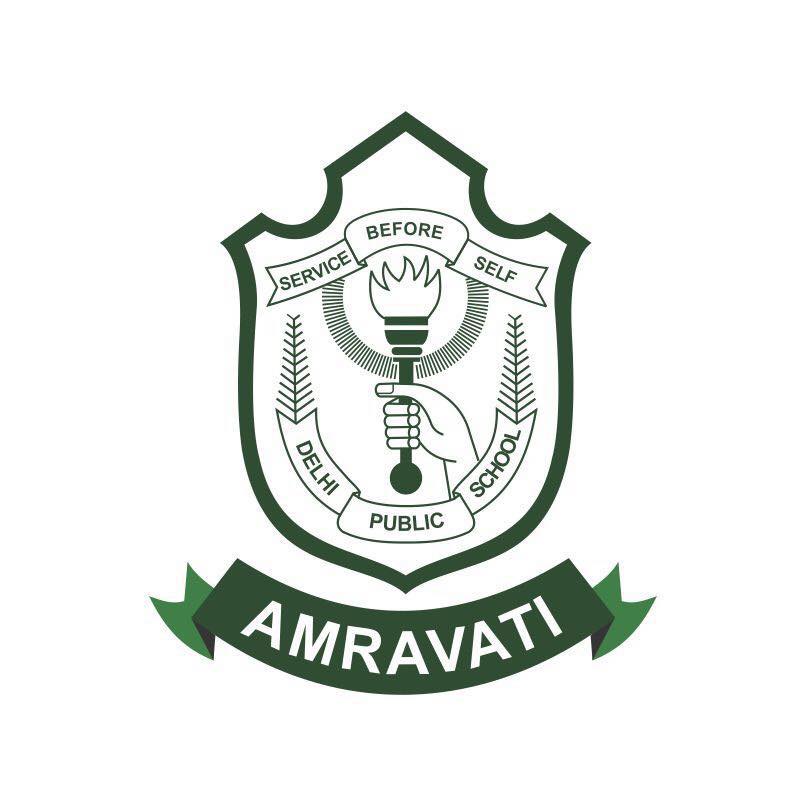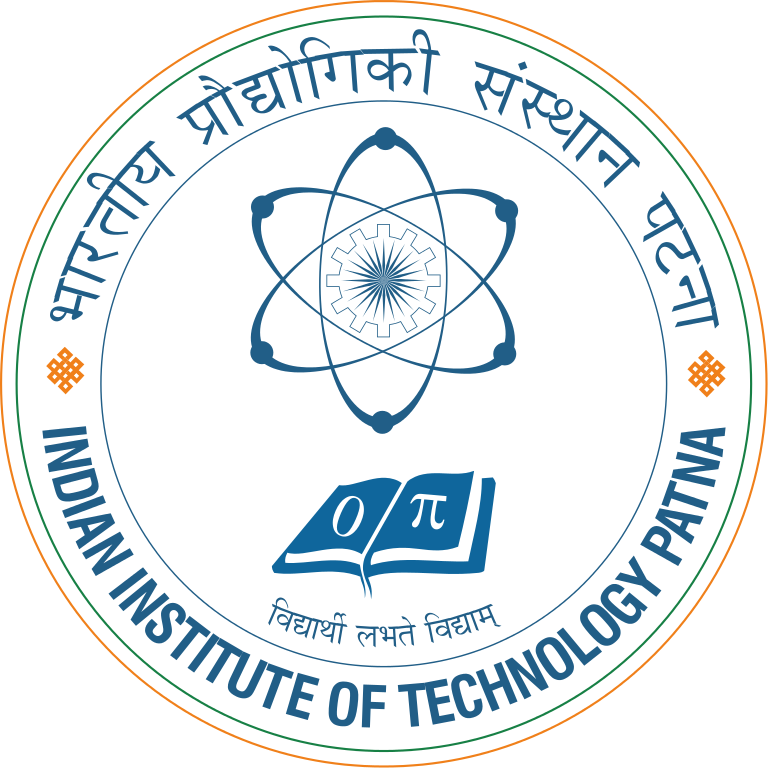 Why Campus 365 Institution Excellence Software?
The institutions which build the future of the Nation and World, needs to manage a lot many things throughout the year. Campus 365 An ultimate institution and school ERP software that seamlessly integrates every function of a institution by automating the entire value chain of the organisation.
Simple and easy to use
Clean and clutter-free interface to engage teachers, students and parents. No expertise required to accomplish a task quickly.
Powerful features
We provide everything you will ever need to run an education institution successfully. No customization required.
Unlimited student licenses
With its ability to include infinite student licenses, Campus 365 institution excellence software is suitable for large, small and growing institutions.
Customizable dashboards
Campus 365's dashboards can be customized to suit any format for the efficient functioning of the institution.
Why should Institution Excellence Software
be part of your institute?
Campus 365, India's most loved institution excellence software includes everything your institution will ever need
Paperless Admission
Campus 365 simplifies admission tracking, document submission, batch allotment, admission form customization and more.
Exam & Gradebook
Comprehensive dashboards to facilitate analysis of exam performance, flawless action of Examination conducting and errorless record of Gradebooks and Results.
Fees Management
Campus 365 enables automation of the Fee Management process. Payment gateway facilitation, various modes of fee payment options, automated messages and reminders.
Timetable & Attendance
Get real time updates on daily attendance. Create timetable instantly and do classroom-allocation, subject-allocation to teachers.
Parents Collaboration
Free flow of information through Campus 365 institution management system helps to keep parents constantly in the loop with the institute.
Library Management
Integration of the library system in online mode, helps students constantly deal with academic requirements from anywhere at any time.
Students, Parents & Teachers

Love Us!
Live Classes on Campus 365 helped me cover my syllabus. I was able to focus on my shortcomings and improve them!
Anish Kumar
Class 12 ICSE Board
Top 10
Hottest Startups
CB Insights 2017
Best Education Platform
IAMA AWARDS 2017
Top 20 Startups
EdTech Global Awards 2019
Best Education Website
IAMA Awards 2018
I can now easily download and submit my daily/weekly homework/assignments through Campus 365 even at 2 am.
Shreya Singh
Class 10 CBSE Boards
Campus 365's mock online exams increased my efficiency and accuracy!
Yash Gupta
Class 10 State Board
The live classes stimulate the mind & bring in "being at school feeling" as well.
Parents Of Rahul
DPS student
Campus 365 helped me in completing my entire syllabus for the annual examinations.
Shreekant Dodamani
Class 12 CBSE Board
Stay connected with everyone!
Integrate the complete operation of your institute at your fingertips.
iOS & Android Apps connected with Campus 365 Institute and School ERP software for your Parents & Students
Benefit the most from staying connected to parents, teachers and students through the mobile app for your institute. Stay connected with each other, always.
Parents Login
Students Login
Online Fees Collection
Notification & Messaging
Attendance Management
Leaves Management
Frequently Asked Questions
Does Campus 365 provide data backup facility?
Yes, Campus 365 provides data backup storage facility. Hassle-free customers can easily retrieve their data.
What measures do we take for data security?
Keeping the school data safe and secure is the topmost priority of Campus 365. We offer full privacy to school data as per industry standard. The data remain fully encrypted when it has stored in Campus 365 system.
Will I be bound to any long-term contract?
No, you will not be bound to any long-term contract with Campus 365 as we charge only on an installment basis for the Academic year. However, once the payment has made, you will not be provided with a refund option.
Does Campus 365 provide GPS tracking?
Yes, the GPS tracking feature is coming soon in Campus 365, integrating GPS tool with Campus 365 the schools can easily track the movement of the bus in real-time.
Get started with Campus 365
A better experience for students and parents, fewer headaches for your staff. You'll be set up in minutes.
---