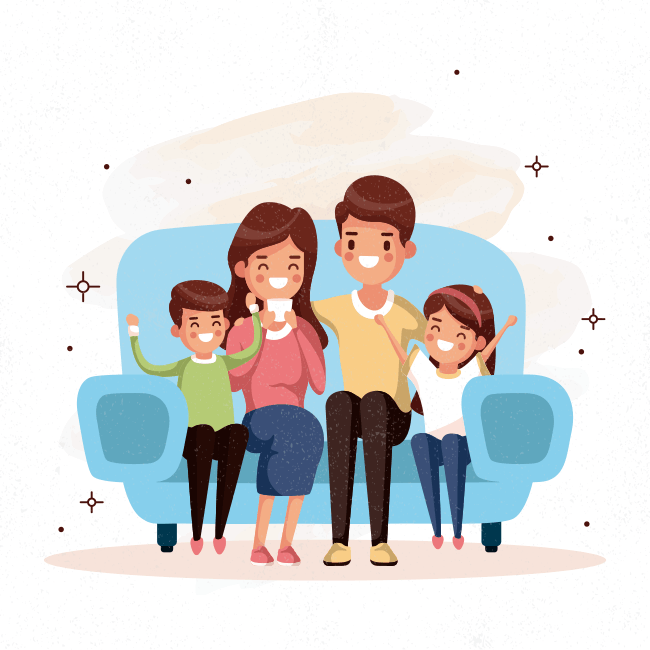 Technology can be used as a very useful tool to make our lives easier. When used in the right way you can create a positive change in your Parents' life. Also, it's better to adapt to changes and learn to use technology in a good way.
Here are 5 such ways where technology is helping Parents:
1. Technology brings people together :
All that parents want, is to stay in touch with the kids. Various chatting applications, social media applications aim to provide users with the same experience of connectivity. A concept like WhatsApp/Facebook stories gives you a realistic experience of what the people around you are doing on a daily basis. Video conference's make conversations so easy that studies abroad no longer feel like Children being distanced from Parents. All these benefits leave Parents with the feeling that the Children and loved ones are always connected.
2. Benefits in the area of education :
Parents cannot be present 24*7 to see how their child is doing at studies. And they cannot always wait for Parent Teacher Meet to get the review from teachers. Sometimes this review might be biased or inaccurate. That's where technology comes to our rescue. There are ways using which Parents can view the score of the student online without the hassle of going to the school just to view the results.
3. It Acts like a problem solver :
Today there is no query that Google cannot solve. Even Doctors based far away can be found and contacted for medical advice via the internet. Booking a ticket has never been easier. Today even if you are in another city and your parents need transport you can easily book a cab. Benefits of technology are numerous and still continue to grow.
4. Online Courses:
Access to all kind of study material is also a unique feature which is of great aid for people who prefer education without losing the comfort of their home.
5. Registration and Fee Payment:
With technology advancement and many payment options available in the market, Parents can easily transfer money to students living far away. Similarly, even online form filling and fee payments have become hassle-free.
---