How Crack-ED Benefits from Campus 365's Innovative Mood Tracking
•
August 10, 2023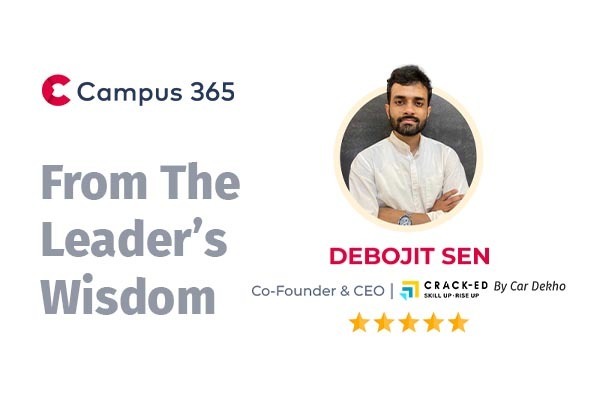 At Crack-ED, we believe that a positive and nurturing environment is essential for effective learning. Campus 365's Mood Tracking feature has exceeded our expectations and is a powerful tool for promoting mental well-being within our educational ecosystem. Campus 365 gamifies the mood-tracking process. 
I'm also impressed by the level of insights that Campus 365 provides. We can track our students' moods over time, which helps us to identify any potential problems early on. This allows us to take proactive steps to support our students' mental health.
The Campus 365 team's dedication to providing exceptional support is commendable. They have made the implementation process seamless, ensuring that our institution can fully utilize this feature.